August Reboot!
The August meeting is expected to be a pretty amazing meeting.
I have just completed my Facebook Advertising campaign and it netted over 100 new opt-in email addresses with thousands of views of my ads. I will show you the ads I used and how the program works and what I have done with the leads. This activity is a result of my participation in Amy Porterfield's Profit Lab class. Hey Amy, care to pop in and introduce yourself this month?
Quirky!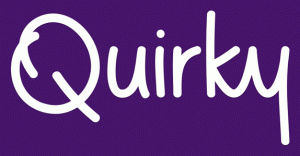 Marilyn introduced me to Quirky.com. It is a website that will take your idea and turn it into a real product. A quick look at their website tells a beautiful story of amazing design and creativity and how folks are making a very nice income… just because they shared an idea!

FBA Update
The Amazon FBA program continues to produce income for April and Marilyn. They will update us on their earnings and the things they are learning. April will talk about her experiences of being able to do the program, quite successfully, from the road. Mobility is a critical part of our philosophy here at Freedom for the Family. We must have all three elements of T.I.M. (Time, Income and Mobility as we learned from Tim Conway of The Foolish Adventure Podcast.)
Get your Seat!
If you are in the Fort Lauderdale area you can attend the meeting in person. We also live stream the meeting for those of you who are not local or who would simply prefer to attend via the internet. To accomplish this, you will need a Google+ account and be a member of our circles. Email me HERE if you need that info.
Well, that's it for now. I look forward to chatting with you on Saturday, August 9 2014 at 4PM Eastern.
Enjoy!